My Information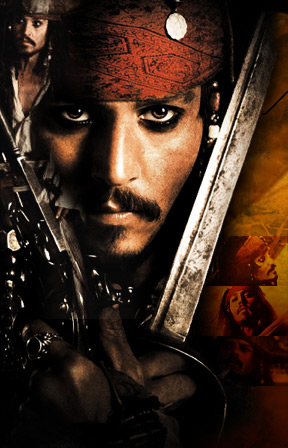 Chelsea
Webmistress
http://www.angelfire.com/late.march/

late_march@comcast.net

http://www.angelfire.com/late.march/
late_march@comcast.net

Hullo there mateys! And welcome to my bonny vessel. She be named "The Chamomile Cruise". Or was that "Green Thumb Thursday" or "God I Wish I Was Capt. Sparrow's Pants". Me memory can't be bothered to say…
Okay, okay, besides all that…hey there! My name is Chelsea and I'm the webmistress here. So forever fear me or suffer bad karma for the next quadrillion years! he he…bad joke. Anyway, I'm a shy but alarmingly determined young woman from the 31st state. I'm left brained, have 20/20 vision, and although am a little oblivious sometimes, smarter than I look. My passion is European History and that's what I go to school for – I absolutely love the Romans! I mean, there's nothing cooler than them!
Pirates of the Caribbean has been my love ever since the first movie came out in 2003 - let me assure you, I've been here since the beginning. And from the very first time I saw the very first movie I've adored Mr.…excuse me, Captain Jack Sparrow. He's suave, sexy, charming, witty, hot, a good man, and a pirate. Did I mention sexy?
I am a writer and I do write original stories as well as fanfiction. In fact, I love to read and write fanfiction. However, none of my POTC stories are ready for their grand debut – they're all still works in progress. On my account for Fanfiction.Net (pen name: Late March) I have several Rurouni Kenshin fanfictions up, and one Harry Potter one as well. But never fear me lovelies! I'm always trying to finish my "Jack" stories.
As this is my brand spanking new website, and my first one at that – I always appreciate constructive criticism. You can always email my criticism, reading recommendations, pix, links, and P4 articles. Just be sure to label the subject of the email as FGAS. Thanks!
- Chelsea